Vitamins that benefit people with schizophrenia or bipolar: For some who suffer depression, anxiety disorder, or symptoms of schizophrenia, vitamin deficiencies, such as vitamin B12 deficiency or low vitamin D may be an influencing factor. In several studies, scientists have noted profound results when patients of behavioral health disorders such as bipolar, clinical depression, or schizophrenia were supplemented with vitamin B12 and vitamin D.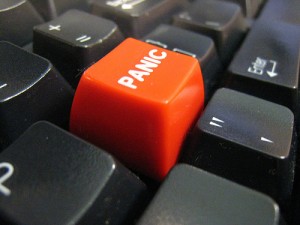 Bipolar disorder (manic depression)
People diagnosed with bipolar disorder alternate between feelings of extreme depression (sadness) and episodes of mania (manic excitement).  Scientists are unsure as to the exact cause of bipolar depression, but health experts recommend the following actions for optimum cognitive health benefits:
Visit your doctor and request a vitamin B12 deficiency screening. In a case report reference in PubMed, vitamin B12 deficiency in one patient was spotted as an influencing factor for mood disorders.  Patients showing symptoms such as mania, severe depression, delusion, dementia and mood swings benefited greatly following one week's supplementation of vitamin B12 (Cobalamin).
Increase your intake of healthy Omega-3 fatty acids, for optimum brain functioning.  Include at least two fish meals every week, use oils with Omega-3 for cooking, and supplement with flax seed oil or fish oil capsules.
Always monitor your blood sugar levels.  Consuming large amounts of sugar at one time causes a spike in blood sugar that has a direct effect on your mood.  For some people, this effect manifests itself in severe emotional highs and low that may simulate symptoms of manic-depressive disorder.
Take magnesium supplements, which relaxes the muscles and promotes a peaceful state of mind.  Additionally, scientists have noted a high incidence of magnesium deficiency in patients suffering depression and anxiety.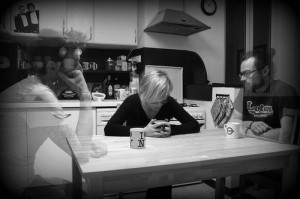 Schizophrenia
Schizophrenia patients experience symptoms like hallucinations, delusions, disorientation, emotional apathy, difficulty concentrating, and problems remembering things.  A series of psychiatric tests are required in order to diagnose schizophrenia, but scientific studies have noted a high incidence of vitamin deficiencies.
Vitamin B12 deficiency creates symptoms similar to those found in mental disorders such as schizophrenia- mood swings, paranoia, disorientation, memory loss, hallucinations, and depression occur among people with severe vitamin B12 deficiency and schizophrenia, as well.
Vitamin D deficiency- According to the Vitamin D Council, vitamin D supplementation sustains a balanced mood, reduces stress, and benefits your body's response to anti-psychotic medications.
Zinc and vitamin B6 supplements were the focus of a study on pyroluria, a condition that affects half of all schizophrenics.  Pyroluria causes learning disorders, feelings of apathy, chronic fatigue, and hyperactivity. In the study, patients benefited dramatically when given supplements of vitamin B6 and zinc.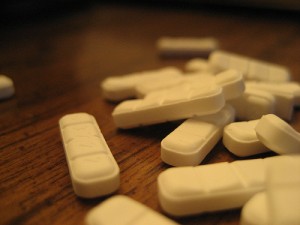 Related Reading:
Vitamin Deficiencies can drive you Crazy- Seriously!  Part 1
B12 Deficiency: Don't Ignore the Symptoms
Teen Mental Illness: Unnoticed, Undiagnosed in America
Sources:
Vitamin D and Schizophrenia- Vitamin D Council
VITAMIN D DEFICIENCY WIDESPREAD DURING PREGNANCY, INCREASING SCHIZOPHRENIA RISK IN CHILDREN
Zinc supplements can help treat depression, ADHD, schizophrenia and other mental health problems
Bipolar Disorder or manic depression including the symptoms can be influenced by nutrition – Food for the Brain
Vitamin D Deficiency Linked to Psychotic Symptoms in Adolescents- Internal Medicine News
Psychiatric manifestations of vitamin B12 deficiency: a case report- PubMed – NCBI
Vitamin Deficiencies and Depression- About.com
Images: