The debate rages on regarding the possible link between Attention Deficit Hyperactivity Disorder (ADHD) in kids and food dyes. The FDA recently announced a decision regarding the safety of artificial food colorings which are used for products such as Jell-O, children's cereals, mac and cheese, and a host of other popular kids foods.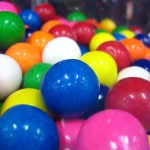 The FDA has concluded that there is no proven correlation between food colorings and side effects such as ADHD hyperactivity in children, claiming that insufficient evidence has been provided to back up such a claim.
The FDA has been receiving arguments from experts such as the Center for Science in the Public Interest, who would like to see certain artificial food colorings removed from children's' diets, saying that artificial food additives have a direct correlation with hyperactivity in children, pointing to Europe's decision to cease using artificial food coloring ingredients and substitute with natural food dyes.
Even Frito-Lay has announced its decision to market a new line of snack foods made with natural food dyes and more natural ingredients, according to this ABC News report. However, Frito-Lay has also admitted that they do not plan to remove the characteristic florescent orange coloring from their Cheetos cheese snack.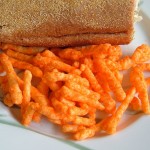 Currently, the US approves the use of Citrus Red 2, Red 3, Red 40, Blue 1 and 2, Green 3 and Yellow 5 and 6. Numerous studies have proven that food coloring strongly enhances one's enjoyment of foods.  A consumer taste test proved that the addition of flavorless artificial yellow food coloring to pudding gave it more of a banana flavor.
Michael Jacobson, who is the director of the Center for Science in the Public Interest, says they will continue to push for the banning of all artificial food colorings.
Explains Jason August, FDA's Office of Food Additive Safety representative, "There were other factors in most of these studies that could have been the reason or could have gone hand in hand with the dyes to create these problems in these particular children, including preservatives."
The FDA requests further research proving a link between artificial food dyes and hyperactivity in children before it will consider a ban on artificial food colorings.
Also read: It's National Nutrition Month: Are You Eating Your 5 Colors a Day?
and Adult ADHD Could Lead to Dementia
Sources:
WFAA, New York Times, the Center for Science in the Public Interest, Opposing Views, ABC News, Washington Post