Overcome the obstacles to weight loss caused by adult ADHD (attention deficit hyperactivity disorder) or ADD (adult deficit disorder).  End obesity with some simple changes in diet and eating habits.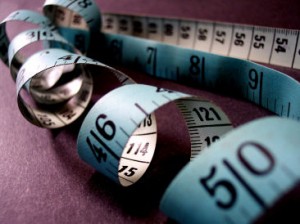 If you suffer from adult ADHD or ADD,  then you probably also struggle with you weight. Diet plans work for several months, but later fizzle out.
Even if you do manage to reach your goal weight, it's not long before you yo-yo back to your original weight, and then some.
It's not your fault- the symptoms of ADD/ADHD make it harder for you to stick to a diet.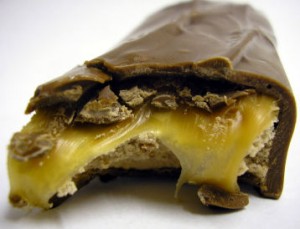 Why do adults with ADHD/ADD have trouble losing weight?
Impulsive behavior
You see something chocolaty, and your first reaction is to grab it, and worry about the calories later.
Boost Weight Loss- Snack on These 6 Yummy Treats
Most people who have ADHD/ADD battle some form of addiction, be it food addiction, drugs and alcohol, gambling, impulsive shopping, or internet addiction.  With ADHD, instant gratification is seductive, and gives you brief, if temporary, relief from everyday stress.
Lack of organizational skills
If you suffer from ADHD/ADD, you have trouble meeting long-term goals because of poorly developed organizational skills.  You don't have it in you to log your meals in a food diary; such tedious details, such as portion sizes, nutritional data, and food allowances probably overwhelm you.  Yet, one of the keys to weight loss success is keeping track of your eating habits in a food journal.
Aversion to change
Another symptom of ADHD/ADD is a strong preference for all things familiar, and disinclination to learning new behaviors.  You are resistant to change and you'll fight it at every opportunity, even if it means succumbing to morbid obesity, cardiovascular disease or diabetes.
Crack the Iceberg Habit: 10 Green Leafy Veggies you'll Love
There is no middle ground with ADHD/ADD sufferers; you're on board, or you're jumping ship.
For example, you decide to start exercising more.  You buy new sneakers, a brand-new designer aluminum water bottle, and a badge cover for your new gym membership card, which you proudly clip onto your new sports bag.
Your resolve is strong…until you encounter your first glitch.  And then another one.  A few weeks later, your gym shoes are collecting dust under a pile of laundry, right next to your workout shorts

Self-fulfilling prophecy syndrome
Your confidence in yourself is low, and you (erroneously) assume that, based on previous experience; you will never accomplish anything that you desire.  The idea of reaching an ideal weight seems more like a fantasy than a reality.
Tips for managing your weight with adult ADHD/ADD
1- Consider medication
There's no shame in taking ADHD/ADD treatments, such as Adderall, Concerta, or Ritalin.
Many people who have learning disabilities can effectively reverse their symptoms and achieve weight loss by addressing their medical issues through an ADHD diagnosis.
Additionally, supplementing with omega-3 fatty acids and vitamin B12 helps to maintain neurological and cognitive health.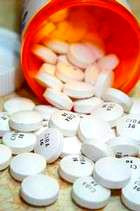 2- Out of sight, out of mind
Some people can look a plate of cheesecake in the eye and turn the other way.  You are not one of those people, and the sooner you learn to accept that, the easier it will be for you to achieve your weight loss goals.
Don't frequent restaurants that serve trigger foods. If ice cream is your weakness, then stay out of the frozen desserts aisle.  Don't buy junk food, thinking that you make keep it in your cupboard, and make it last a long time.  You'll most likely end up eating the entire party-sized bag of potato chips in one day, just to save yourself the anxiety of having to resist the constant temptation.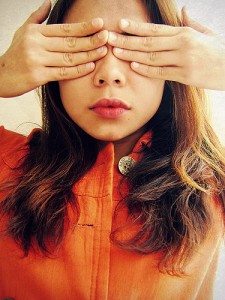 3- Create a flexible workout routine
Find an exercise that you love, and then find another one.  Remember, variety is  the spice of a life-long workout goal.  If music gives you energy, then choose sports activities that go well with an inexpensive MP3 player, like jogging, elliptical stepping, or indoor cycling.  Like the water?  Swim laps at the local YMCA, or enlist in a water aerobics class.
Whichever activity you choose, it should be something that you look forward to, and boosts your mood.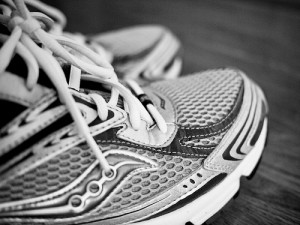 4- Avoid boredom.
Especially during the first few weeks of a change in diet, keep busy with a new hobby, an outside activity, or just a drive to the mall (avoiding the food court, naturally).
Boredom is one of the most common barriers to weight loss success.
5- Stay on the wagon.
Ignore your inner pessimist.
Say positive affirmations (they work!), think yes-I-can thoughts, and paste a smile on your face, even if you feel differently.
The term, "practice makes perfect" definitely applies about behavior modification.  Train yourself to expect the best, and eventually, positive thoughts will come naturally.  If you do fall off the wagon, get up quickly.  The longer you stay on the ground, the harder it is to get back up.
You can do this!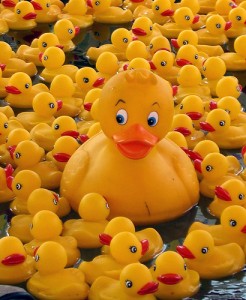 Also read:
Kick your Sugar Addiction in 4 Weeks without Cravings
11 Easy Strategies for Eating Healthy on a Tight Food Budget
New Study: Diabetes Drug Metformin Causes Vitamin B12 Deficiency
Anorexic British Teen Regrets Gastric Bypass Surgery
Sources:
How to Lose Weight when Suffering from ADHD- 3FC
ADHD 'behind weight loss problems'
ADHD and Obesity and Overeating: How ADD Adults Can Lose Weight
DD/ADHD and Obesity – Adult ADD/ADHD – EverydayHealth.com
Severe Obesity and Adult ADHD: Connection and Cure | Psych Central
Adult ADHD and Obesity -Diet -ADHD
Images:
cohdra, doctor_bob, jlynn11235, Helga Weber, Robert S. Donovan, Diane S Murphy