According to a recent study, listening to music can ease pain, which is great news for fibromyalgia (chronic pain) patients. Many pain clinics already utilize the beneficial effects of music, finding that soothing melodies reduce anxiety and enhance pain relief treatments.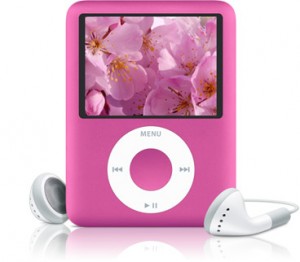 Music therapy for chronic pain?
It's not the first time researchers have investigated the painkilling powers of music, but this recent study on music engagement confirms what many practitioners of chronic pain management already know-
-that listening to music puts you in a state of relaxation that enables you to cope with…and minimize pain symptoms.  For sufferers of fibromyalgia, this could be a useful strategy for incorporating natural pain treatments with prescribed analgesic medications.
Boost Energy and Beat Fatigue All Day Long- 8 Sure-Fire Tips
What pain specialists found:
In this University of Utah study on pain management, 153 volunteers elected to receive painful electric shocks in varying levels of intensity while listening to background music.
In addition to listening to music, participants performed cognitive tasks that actively engaged them, such as following musical notes and focusing on the melody.
Scientists noted that volunteers who became engrossed with the music-listening tasks exhibited the fewest pain responses.
Researchers noted a correlation between personality and pain relief through music engagement.  The most significant results occurred with people who experience anxiety. People who suffer panic, nervousness, or stress often find relief in occupying themselves with some sort of activity; in this case, music provided certain anxiety-prone individuals an opportunity to escape from pain symptoms.
Chronic Fatigue Syndrome and Fibromyalgia- Is there a Difference?
How can music help fibromyalgia patients?
On a much grander scale, fibromyalgia patients may implement these findings in their own lives; if listening to music helps relieve small shocks of pain, what strategies may be employed to relieve more severe pain symptoms, like aching joints, sore muscles, or gastrointestinal ailments?
Boost pain medicine! During fibromyalgia flare-ups, listening to music on your iPod may improve your mood and ease anxiety, increasing the effectiveness of your pain medicine.
Meditate! If you're stuck in bed rest, or at the hospital, try turning off the television and turning on a radio.  Close your eyes and picture the music in your mind (Think Fantasia).  By actively engaging your brain with the music, you are also incrementally distracting yourself from the pain.
Sleep better! If pain symptoms keep you awake at night, listen to the sounds of relaxing mood music on your MP3 device. Many iTunes and Android apps provide the Relaxing Sounds of Nature, to help you go to Sleep!
B12 Deficiency: Don't Ignore the Symptoms
Alternative treatments for chronic pain
Here are some more helpful tips to help you manage pain symptoms without the need for painkillers:
Take your B12! Vitamin B12 deficiency is linked with a host of severe pain symptoms, including painful tingling in your hands and feet, painful numbness, burning mouth or tongue, stomach pains, joint achiness, and sore muscles.  Also, B12 deficiency increases your risk of heart attack, stroke, and severe nerve damage.
Incorporate exercise! Here's a great tip- listen to music while doing some gentle exercise routines, like light yoga, Tai Chi, or low-impact aerobics.
Go under the needle! No, not B12 shots– acupuncture is proven effective at relieving numerous ailments, including fibromyalgia, chronic pain, anxiety, insomnia, gastrointestinal disorders, and chronic fatigue.
Learn more about fibromyalgia and vitamin B12 deficiency:
Fibromyalgia FAQs- 6 Need-to-Know Fibro Facts
Suffering from Fibromyalgia and Chronic Fatigue? B12 to the Rescue!
Back Pain Exercises and Fibromyalgia- the Do's and Don'ts
Sources:
Individual differences in the effects of music engagement on responses to painful stimulation- PubMed, NCBI
Really? The Claim: Listening to Music Can Relieve Pain- NY Times
Image credits, from top: