Autoimmune pernicious anemia is a disabling condition which causes severe damage to the nervous system. Historically, vitamin B12 deficiency from pernicious anemia was fatal. Today, according to health reports, the mortality rates linked with autoimmune diseases such as pernicious anemia are not as low as you may think.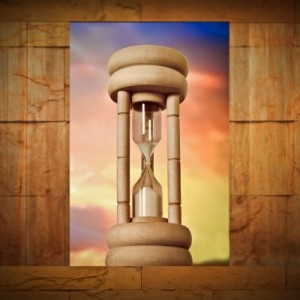 Scientists study mortality rates
In an English study which focused on mortality rates linked with autoimmune diseases, including pernicious anemia, scientists found that females are more likely to suffer from autoimmune disorders, and that a small percentage of middle-aged women may die as a result of their dysfunctional immune response.
The study was conducted as a means of finding out how many deaths are either caused by an underlying immune system breakdown, or autoimmune disease as a contributing factor.
Because autoimmune illnesses such as pernicious anemia are not treated as pathogenic mechanisms by the International Classification of Diseases (ICD), their impact on mortality rates are concealed from the public.
"However, autoimmune disorders are neglected in the ICD classification, because they are listed for the most part individually under separate organ systems. The combined burden of mortality from autoimmune disorders is therefore hidden." (American Journal of Public Health)
For example, death from a ruptured stomach lining would be classified under organ system, with no indication of whether underlying conditions such as celiac disease, IBD, or pernicious anemia contributed heavily to the cause of death.
Autoimmune pernicious anemia
Researchers included 24 autoimmune diseases in their investigation, including:
Pernicious anemia
Addison's disease
Inflammatory bowel disease (IBD)
Multiple sclerosis
Sjögren's syndrome
Celiac disease
Graves' disease
Is Vitamin B12 Deficiency an Autoimmune Disorder? Yup.
Results and conclusions
"Autoimmune diseases constitute a leading cause of death among young and middle-aged women. This fact is obscured by current methods used to identify leading causes." (American Journal of Public Health)
Compared with the oft-cited leading causes of death for women in the US, scientists were able to conclude that immune system dysfunction far surpassed the 10th leading cause of death for women under 65, and may also have contributed to higher mortality rates in women ages 15 and over than the "official" eight leading cause of death for such an age group.
The scientists found that 10 women between the ages of 55 and 74 died with autoimmune pernicious anemia as a contributing factor.
Two young girls under the age of 34 also died partially as a result of pernicious anemia.
All in all, 121 female deaths were linked with the autoimmune form of pernicious anemia.
Total deaths associated with autoimmune disorders numbered 9271.
Treatment
If you're diagnosed with pernicious anemia, then it's crucial that you get enough vitamin B12 to prevent neurological damage, maintain healthy homocysteine levels in relation to your risk for stroke, and find a reversal of symptoms.
Unfortunately, as stated  in the article Pernicious anaemia patients "suffering needlessly", many patients of severe vitamin B12 deficiency don't receive enough vitamin B12, usually because their healthcare providers refuse to authorize vitamin B12 injections past a certain monthly allocation, regardless of the severity of symptoms.
For that reason, an overwhelming number of pernicious anemia patients choose to supplement with extra over-the-counter vitamin B12, for more energy, relief from chronic pain, and overall increased well-being.
Your turn!
Do you have any questions or suggestions?  Please leave your comments below.
Share with your friends!
If you found this article helpful, then please share with your friends, family, and coworkers by email, Facebook, or Google+.
Like this? Read more:
Pernicious anaemia patients "suffering needlessly"
Autoimmune diseases: a leading cause of death among young and middle-aged women in the United States
Image(s) courtesy of coward_lion/FreeDigitalPhotos.net