This Autism Awareness Month, celebrities all over Hollywood are doing their part to help fund research for autism; for many celebrities, autism is a personal battle, as some of their own children have been diagnosed with symptoms of autism.
Here is a list of celebrities who have been touched by autism:
Celebrities reaching out to spread autism awareness
Kate Winslet authored a collection of celebrity self-portrait photos by Ben Stiller, Jude Law, Christina Aguilera, Meryl Streep and many others.  Proceeds from The Golden Hat will go to Winslet's charity for autism research organization, The Golden Hat Foundation.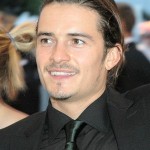 The Lindt Gold Bunny Celebrity Auction on eBay gave people a chance to bid on a signature porcelain gold bunny signed by one of many celebrities. 100% of proceedings went to Autism Speaks, a non-profit organization which funds research, prevention and awareness efforts for children with autism. Celebrities who contributed include Jennifer Garner, Orlando Bloom, Celine Dion, Gwyneth Paltrow, Reese Witherspoon and many others.
Celebrities who have autistic children
Actress and Playboy model Jenny McCarthy's son Evan was diagnosed with autism; McCarthy is an outspoken activist against vaccines, believing that vaccines are responsible for giving her son autism.

R&B singer Toni Braxton's son Diesel was diagnosed with autism; Ms. Braxton is now an advocate for parents of children with autism.
Sylvester Stallone's son Seargeoh was diagnosed with autism after his father noticed that he was having speech delays. Stallone organised the National Society for Children and Adults with Autism, a foundation for research on autism.
actress Holly Robinson Peete's son RJ (Rodney Jackson) was diagnosed with autism; she and husband NFL quarterback Rodney Peete have set up HollyRod, a non-profit organization which helps parents of autistic children.
Celebrities who have been diagnosed with autism
Millionaire Bill Gates was diagnosed with Asperger's as a child; many sufferers of Asperger's experience social awkwardness but find comfort in focused hobbies such as math and computer science.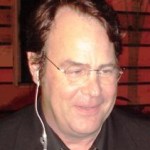 Actor Dan Aykroyd, famous for Ghostbusters and his Saturday Night Live skits was diagnosed with Tourette and Asperger's syndrome. He has spoken openly about the struggles he faced as a child because of his neurological impairments.
Actress Darryl Hannah, best known for her shy, yet demure demeanor in films such as Splash and Blade Runner, was diagnosed as borderline autistic as a small child.
Albert Einstein, renowned genius and world-famous winner of the Nobel Prize in physics, would undoubtedly been diagnosed as a sufferer of Asperger's had he been born today.
Also read:
Sources:
Bright Hub, Celebrities with Diseases, Associated Content, Autism Speaks, The Golden Hat Foundation, The Lindt Gold Bunny Celebrity Auction